Brochure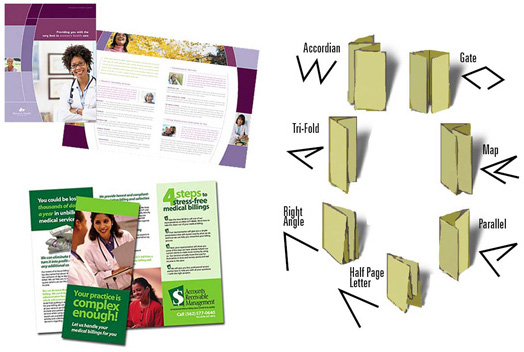 Product Description
Brochures are the quintessential marketing piece that everyone asks for and every business needs to tell their story in a brief one page document or 'pamphlet". Brochures may advertise information such as your products, pricing, services, events, etc and are usually succinct and eye-catching in design so that your company profiles and objectives are directly stated. Tri-fold your brochure and you have 6 panels in which to separate the information you want to portray to make it easy for the reader; make 4 panels and bi-fold the brochure instead. Our brochures are the highest quality because we utilize the latest technology in digital and offset printing. Choose from several paper stocks, folding and finishing options to create a professional, multi-panel color brochure.
Brochure Details
Standard size: 210X285mm Choice of paper stocks: coated or uncoated paper Available with 9 distinct folding options: Tri-fold or Letter fold (6 Panels half-fold (4 panels), z-fold (6 panels) Double Parallel, 4 Panel Accordion Fold, Quarter Fold, Map-Fold, Gate Fold, or Right Angle Folding Full-color both sides (4/4); color outside, black-and-white inside (4/1); or color outside, blank inside (4/0) Binding options: choose saddle-stitched (stapled), Double Loop Wire-O or Perfect binding
**NOTE** Self Cover means the inside pages are printed on the same paper as the outside cover sheet. An Economy version can be requested with Color Printing on the cover and Black ink only on the inside pages; please email the details and quantity for pricing.